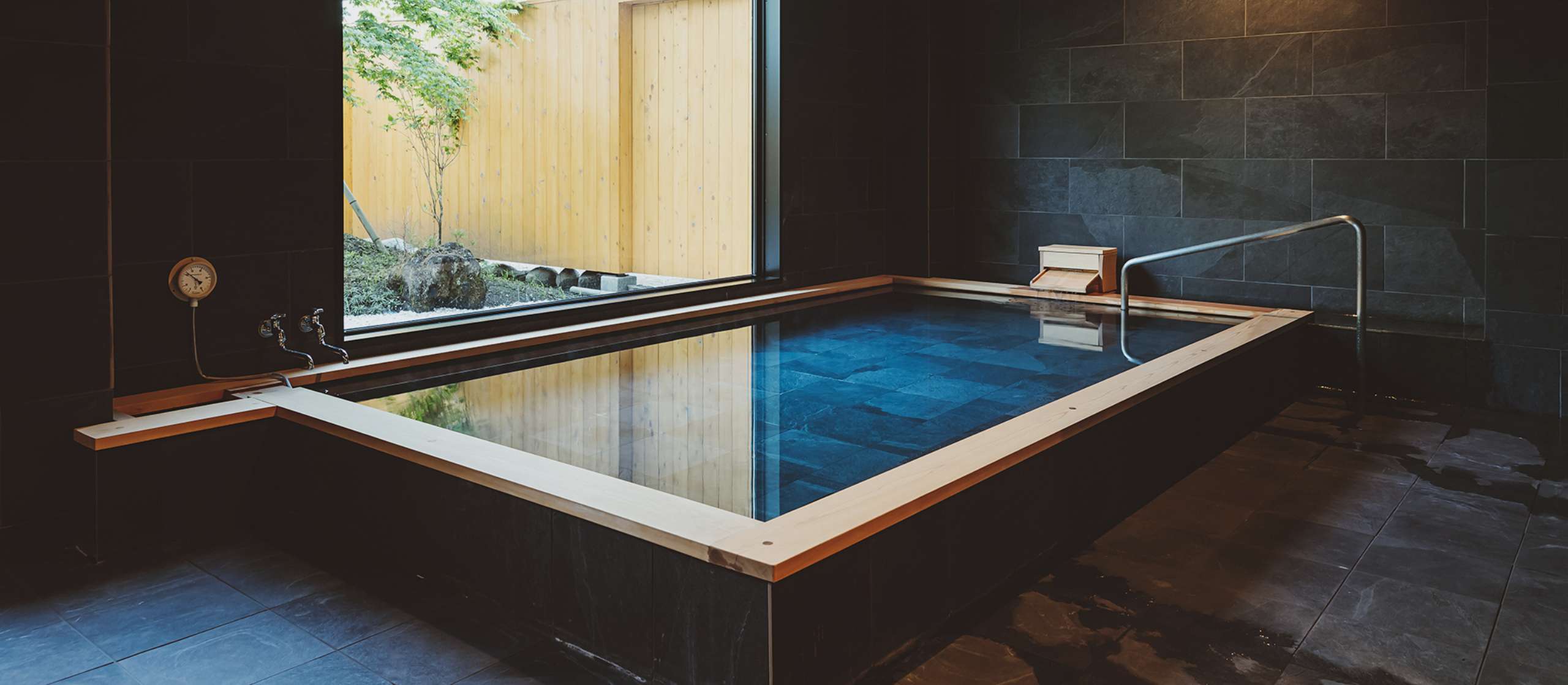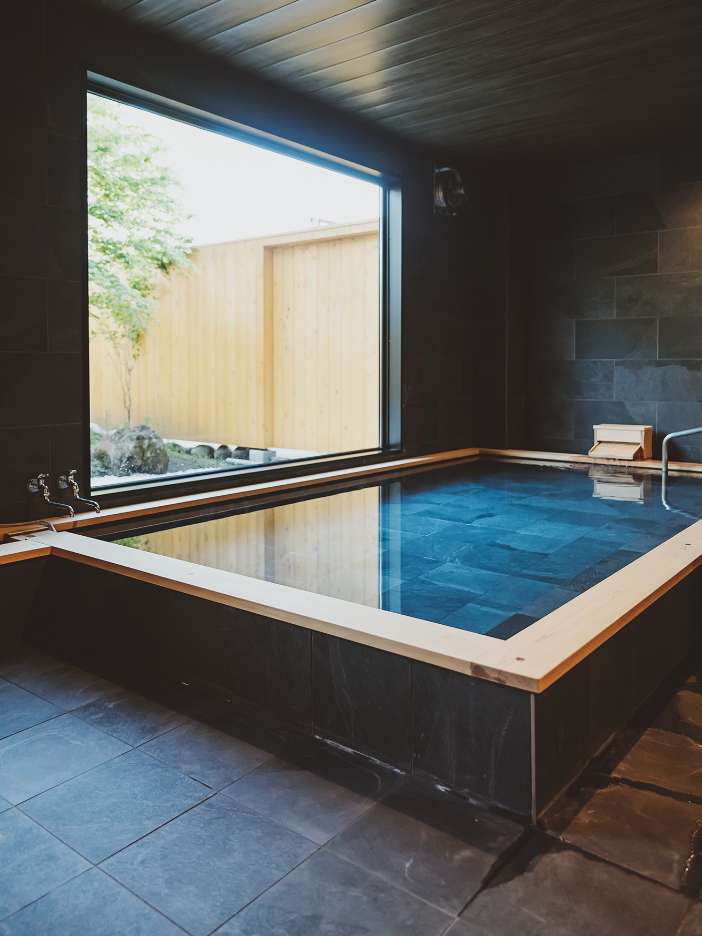 HOT SPRING
A hot spring resort where you can forget the hustle and bustle of the city and let nature heal you. Relax in the natural hot springs and baths that change daily. There are also benefits unique to a complex joint facility, like being able to enjoy a bath before or after meals. We hope you will enjoy the hot springs flowing directly from the source.

Enjoy a moment of relaxation in a Japanese-modern large public bath overlooking a garden that changes with the seasons.
A luxurious hot spring space surrounded by beautiful nature. You can enjoy a blissful moment gazing at the scenery of the four seasons while soaking in the free-flowing hot springs. Enjoy a relaxing time in the garden bath while feeling the blessings of nature incorporated through the surrounding view of the garden.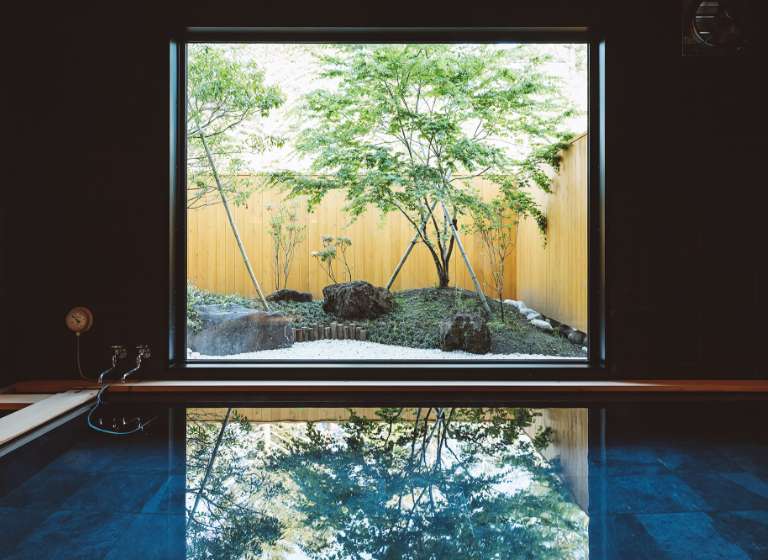 A large public bath with the feel of the Showa era, surrounded by teppeiseki stones, a product of local culture.
Futago-no-Yu is a traditional large public bath that is covered with locally produced teppeiseki stones. As the name suggests, there are 2 types of baths, "hot" and "lukewarm" . Refresh your body and mind in the hot water, and relax in the lukewarm water to soothe your travel fatigue.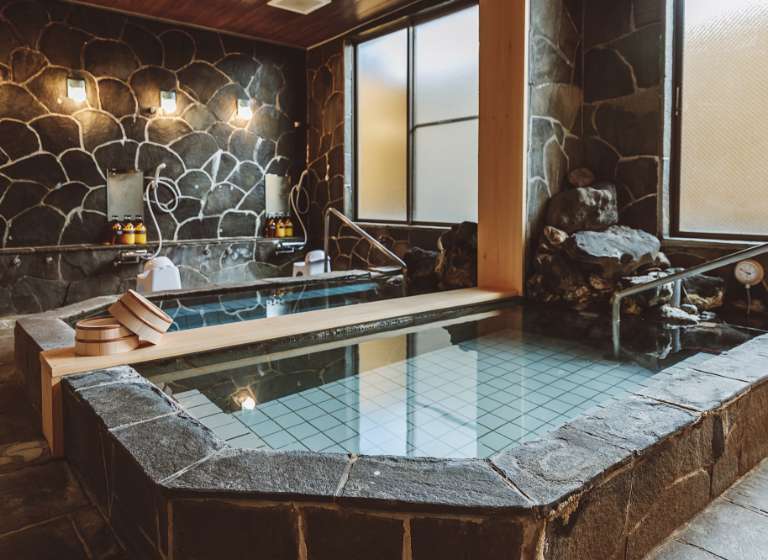 | | |
| --- | --- |
| Source water name | Takinoyu Onsen Motoyu |
| Hot spring | 23.8 |
| Spring qualities | None (qualified hot spring as stipulated in Article 2 of the Hot Spring Law) |
| Benefits | Weakly acidic with plenty of metasilicic acid, effective for skin beatification |
| Contraindications | Acute disease (especially with fever), active tuberculosis, malignant tumors, severe heart disease, heart disease (however, only applies to hot baths (approximately 42°C or higher)), respiratory failure, kidney failure, hemorrhagic disorders, severe anemia, severe arteriosclerosis (in the case of high temperature bathing), hypertension (in the case of high temperature bathing), other diseases in general progression, pregnancy (especially in the early and late stages) |
Amenities
Shampoo, conditioner, body soap, milky lotion, face lotion, cotton swabs, hair dryer, health meter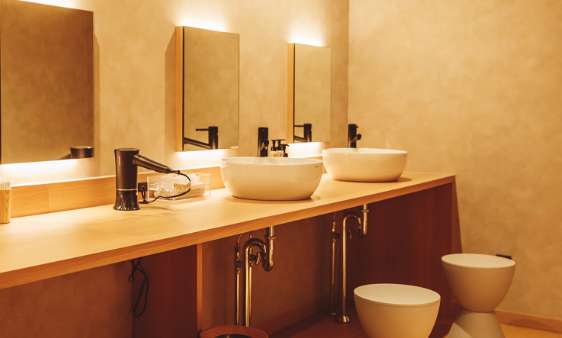 Notes of caution
* Admission may be restricted when too crowded.
* For hygiene management, chlorine is continuously injected.
BASIC DATA
[Open]
11:00 a.m.-4:00 p.m.
[Final reception]
4:00 p.m.
[Closed]
Wednesday.Thursday