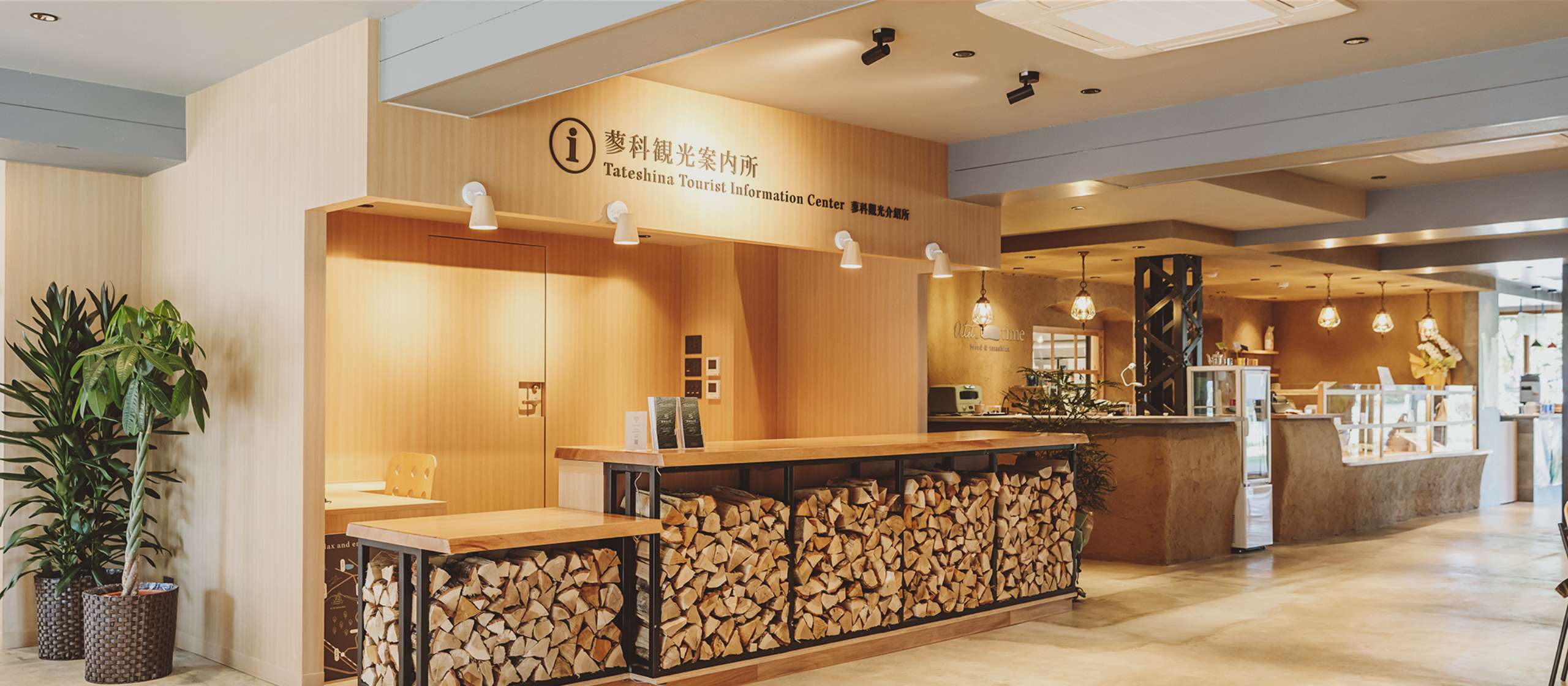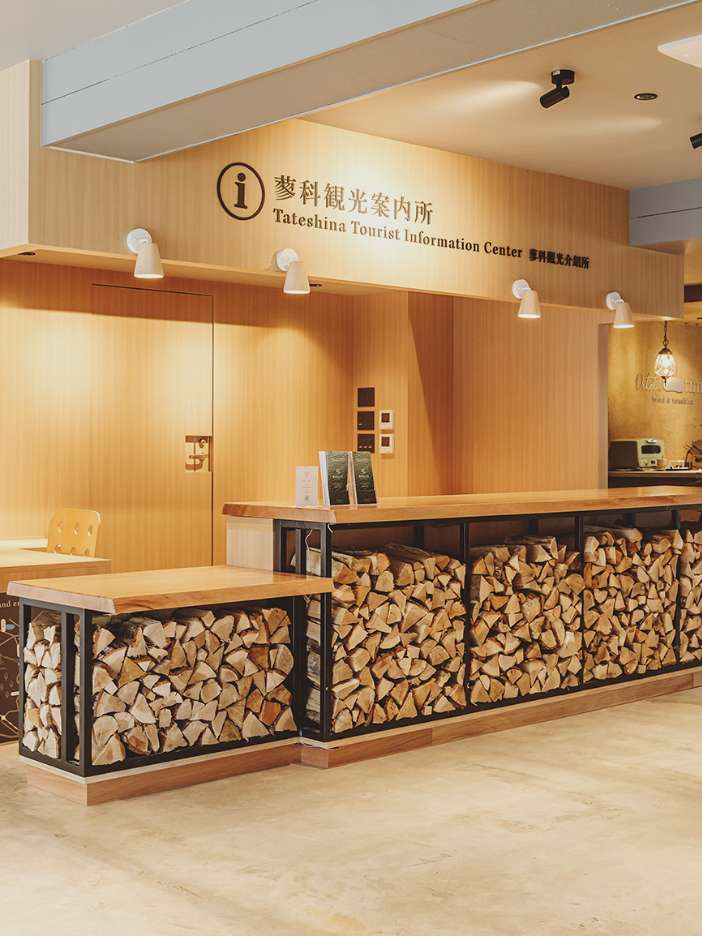 INFORMATION CENTER
See, play, eat, experience, sleep… We are a support desk to help with your Tateshina sightseeing. We also provide sightseeing information for destinations other than Tateshina such as as Lake Shirakaba, Lake Megami, Mt. Kurumayama, and Mt. Kirigamine. Please feel free to drop by.
Leave all your Tateshina sightseeing needs to us
"What are your recommended sightseeing spots?" "Where can I play with my children?" "I can't find a place to stay." Ask us anything. We are a tourist information center that welcomes you with a smile. Find us at the large counter with firewood lined up in front. We will guide you to all the tourist attractions, hot springs, gourmet spots, nature walking courses, popular tours, nature and culture of Tateshina.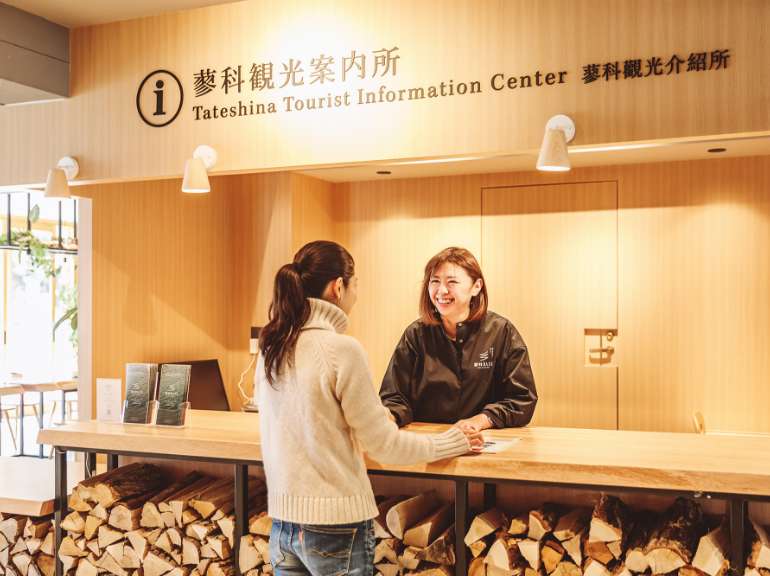 The Refresh Lounge, full of tourist information
On the walls of the Refresh Lounge you can find pamphlets, flyers, POPs, etc. related to the Tateshina/Shirakaba/Megamiko area, the Venus Line, and Yatsugatake. It is full of information for your travels, and you are sure to find what you are looking for.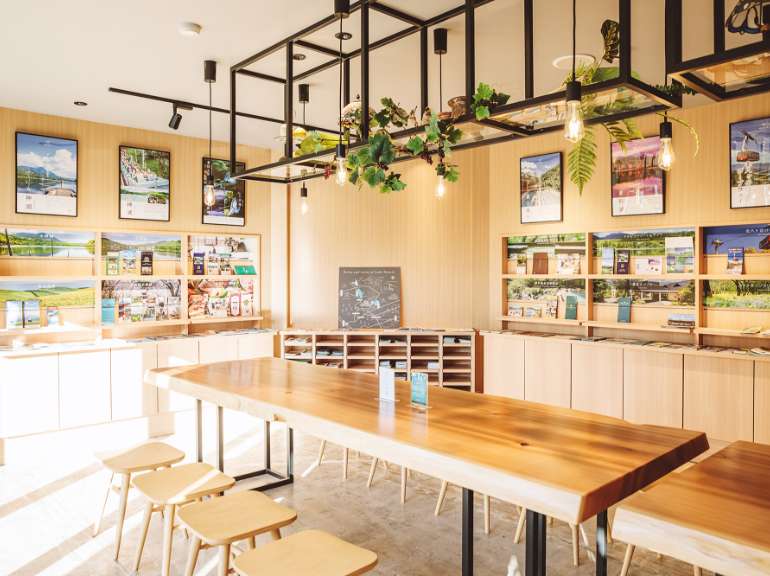 BASIC DATA
[Open]
10:00 a.m.~4:30 a.m.
[Closed]
Wednesday,Thursday
Recommended spots from the tourist association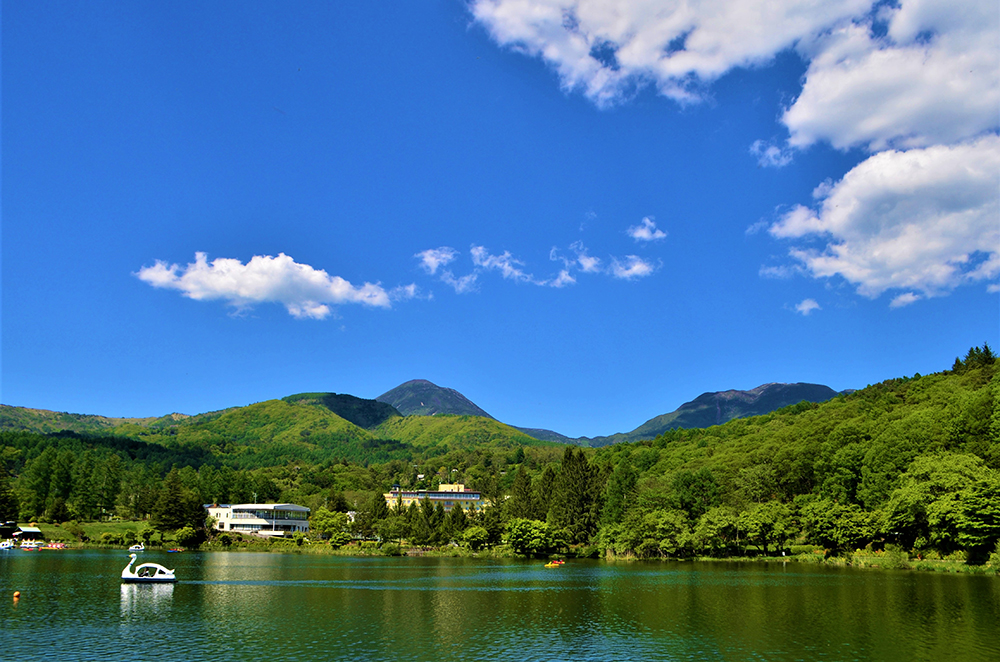 Lake Tateshina
This is an artificial lake that was completed in 1952 (Showa 27) to provide hot water to agricultural land. Supplying agricultural water to approximately 400 hectares of farmland at the western foot of Mt. Yatsugatake. Because it is located in the center of Tateshina Kogen, it is a gateway to tourism and a place of relaxation where many people gather. Circumference approximately 1.2 km. Altitude 1250 meters. The lake is surrounded by larch, birch and maple trees. You can enjoy boating, SUP, canoeing, and fishing on the lake, as well as walking around the lake, jogging, and cycling. Lake Tateshina is, so to speak, a "forest jewel" that connects nature and people.
[Address]
Kitayama, Chino City, Nagano Prefecture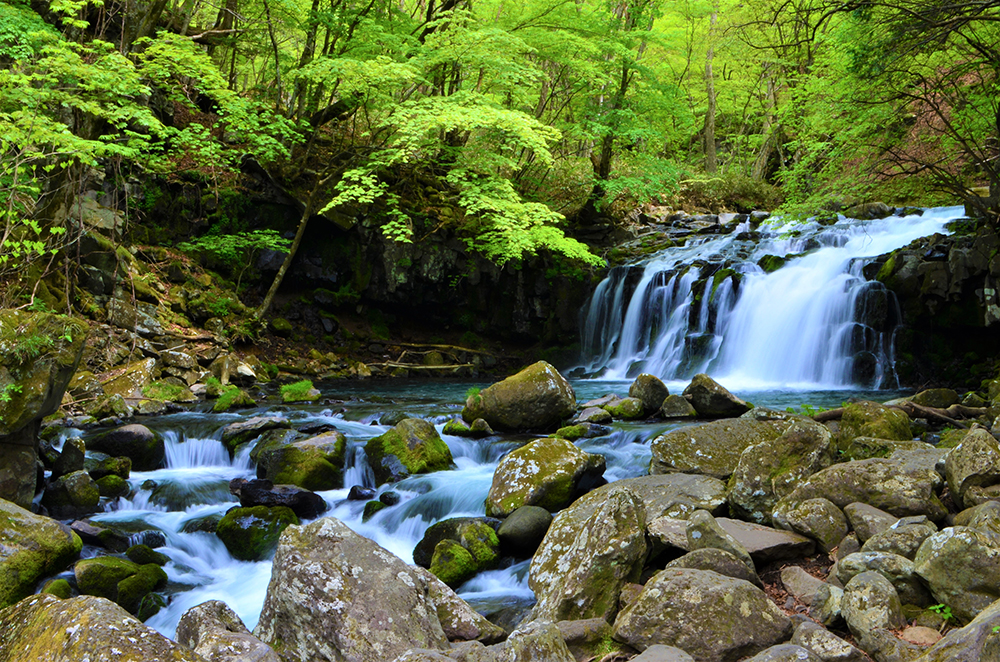 Tateshina Waterfall
About 12 meters drop. A small but elegant waterfall. The promenade leading to the waterfall is a primeval forest covered with moss. It is full of mysterious atmosphere. In 2008, the Yatsugatake Moss Forest was designated as "Japan's Precious Moss Forest" by the Department of Mosses of Japan. During the green season, it is a walking path where you can enjoy taking pictures of the waterfall and the forest at the same time, and it is also a photo spot for Instagram and other purposes. On the other hand, in winter, from around the end of January, ice and ice sculpture-like scenery will appear. About 15 minutes on foot from the parking lot of Pool Taira.
[Address]
4062 Kitayama, Chino City, Nagano Prefecture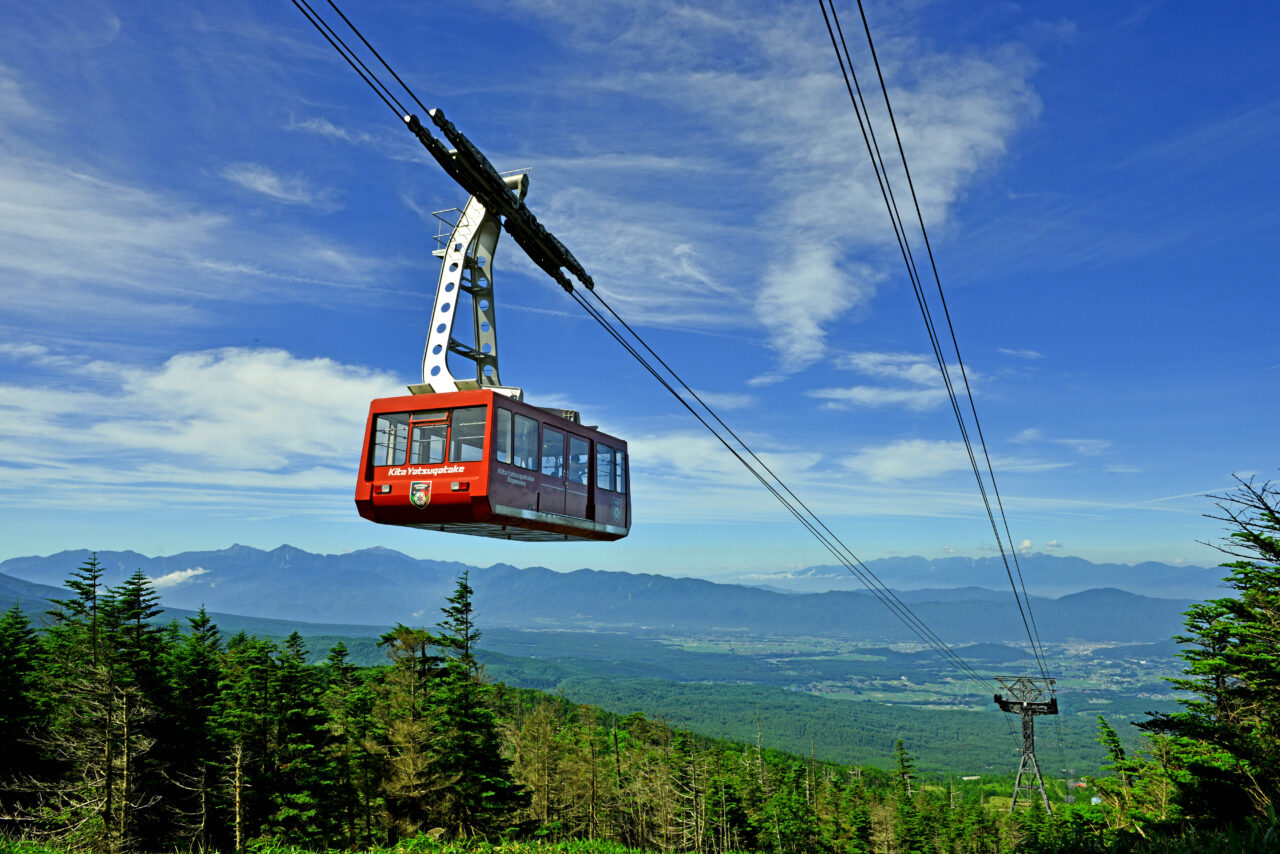 Kita-Yatsugatake Ropeway
You can enjoy the magnificent natural scenery of the Northern Alps. It takes about 7 minutes to travel from the foothill station, located at an altitude of approximately 1,800m, to the summit station at approximately 2,400m, using a 100-person capacity ropeway. From the summit, you can enjoy a panoramic view of Japan's beautiful mountains, including the Yatsugatake mountain range and the Southern Alps. Additionally, near the summit station, a natural garden known as "Tsuboniwa" spreads out, and you can view alpine plants while strolling for about 30–40 minutes. Different landscapes can be enjoyed depending on the season, and it is a particularly popular tourist spot during the fresh greenery of spring and the autumn foliage season. In winter, many tourists enjoy winter sports in combination with nearby ski resorts. Tateshina BASE is about a 20-minute drive away.
[Open]
8:00 a.m.~5:00 a.m.
[Address]
4035-2541, Kitayama, Chino City